Introducing Bronze Horse Sculptures:
This set of realistic bronze horse sculptures is very handsome. I could clearly see that the two horses looked very energetic and full of vigor. In particular, their ponytails naturally floated behind them, as if they were dancing with the wind. In addition, the YouFine bronze horse sculpture is very muscular. In particular, although their legs are thin, their bones are very strong. So our bronze horse sculptures are like real horses. YouFine believes that the bronze horse sculpture would bring more fun and life to your park.
Special Custom Service:
We have an Australian client who is the owner of a horse farm. After much consideration, he specifically considered choosing us to cast a series of bronze horse sculptures for his horse farm. He thought our bronze large horse sculptures fit the style of his horse farm very well. And, after communicating with us, he thought we were very professional. After understanding the overall layout of his horse farm, our designer designed a very suitable bronze horse sculpture style for him. Of course, when he received our sculpture, he was very satisfied with our bronze horse sculpture. Therefore, there is no doubt that YouFine provides customized services. You could get any size sculpture if you want. Or, tell us where you want it to be placed and we'll give you professional sizing advice. If you provide us with drawings or pictures, we could also make design sketches for your confirmation.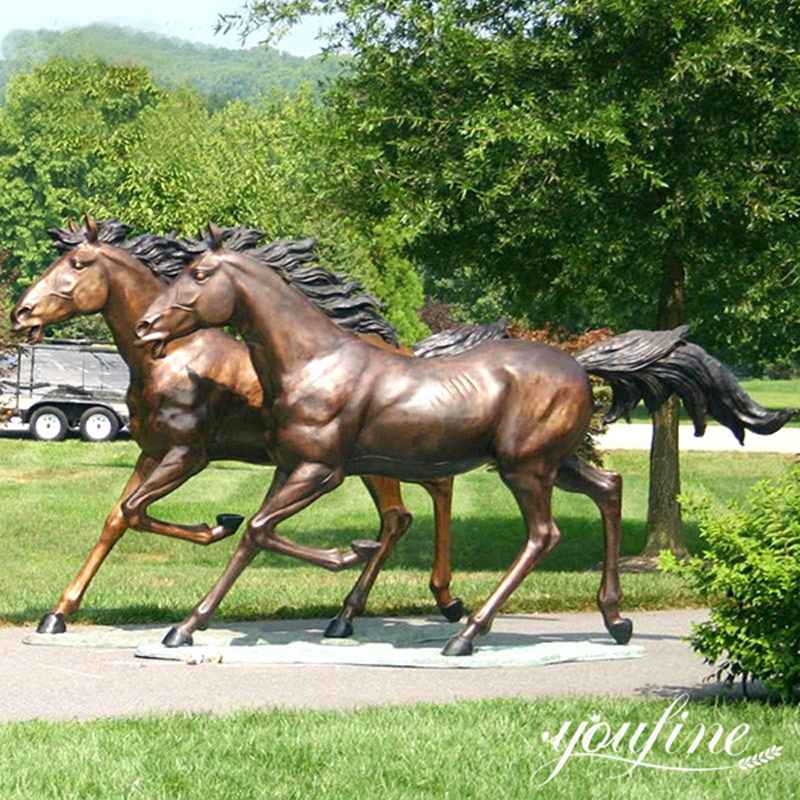 Excellent Clay Model Artist:
Such a fine bronze lifesize horse sculpture must come from a fine clay model. Therefore, after decades of practice, YouFine's clay model artists have mastered the essence of carving horse clay model sculptures. Especially our artists often go to the racecourse to racehorses and observe the behavior of horses. So our artists know the movements of horses very well. So it doesn't matter if you want a running horse, a grazing horse, or a racehorse. Our clay model artists could sculpt it vividly for you.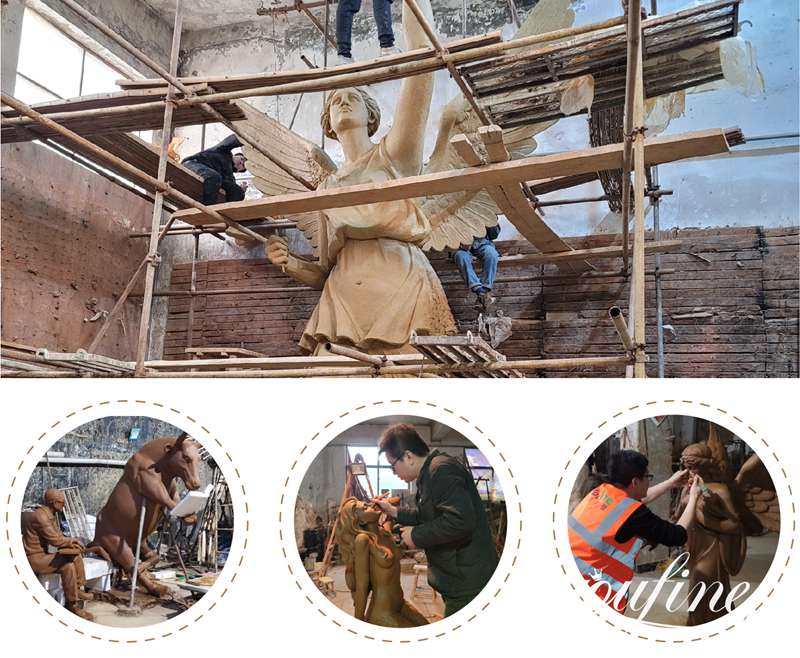 Experienced Sculpture Suppliers:
As an experienced sculpture supplier, YouFine focuses on the quality of our sculptures. In particular, our bronze horse sculptures are sold all over the family. We have been engaged in bronze sculpture for 40 years, and have close and stable cooperation with global freight forwarders. There is no doubt that we are absolutely capable of safely transporting your bronze horse sculpture to its destination.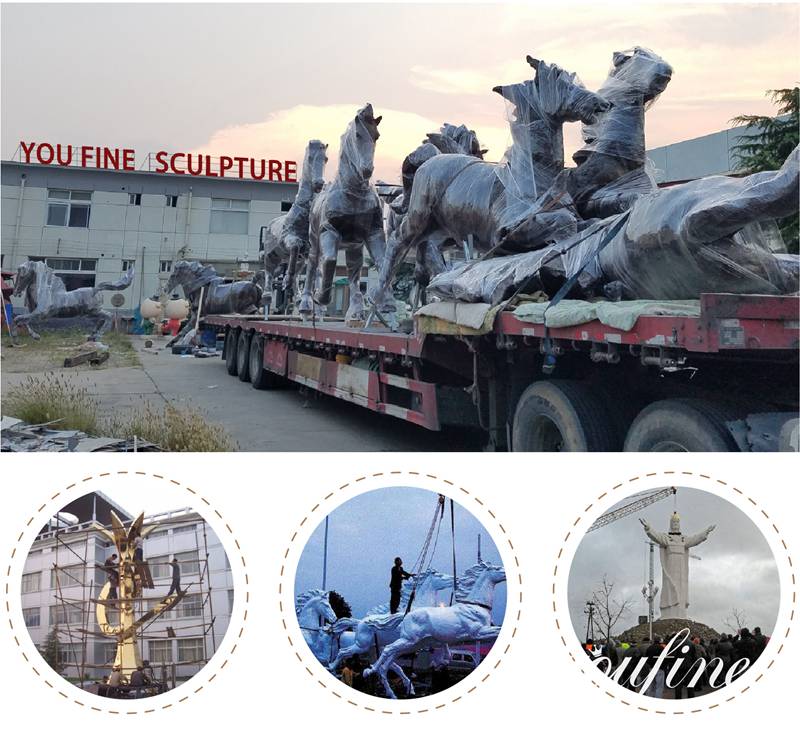 Besides, we have also cooperated with many foreign friends and received good feedback. If you are fascinated by this buoyant bronze outdoor horse statue, please contact us today.