In March 2016, we received an inquiry from Ahmed, the United States client about abstract bronze traveler statue.2016 Ahmed specializes in hotel management. He wants to buy a bruno catalano sculpture in their hotel.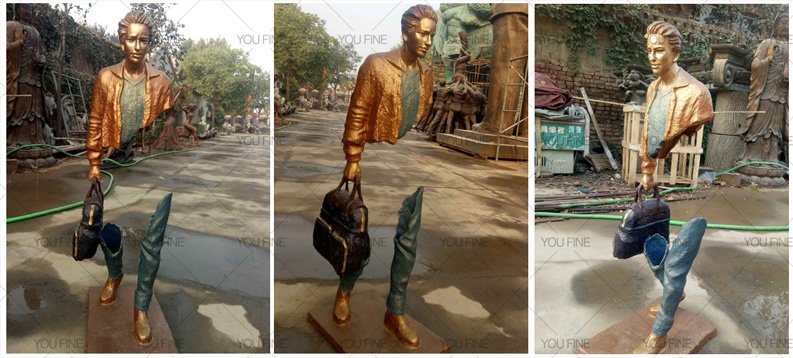 This sculpture is very big. Sculpture 2.21 meters high, this traveler sculpture wearing a white shirt, blue jeans. Hand luggage
During the production we sent to customers mass production of the picture.
Customer is very satisfied with our service. And plan to bulk purchase from our factory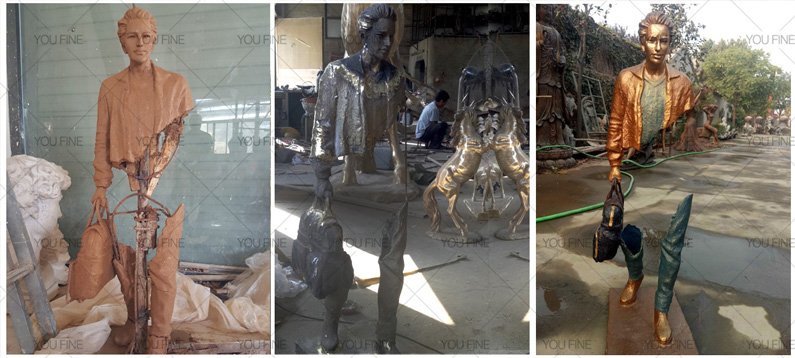 Here at You Fine, our motto is quality, value, and customer service of the highest standard. Every art has one story, and each product is meticulously created with the highest degree of workmanship paying special attention to detail and design, yet made affordable to general public.