Welcome To You Fine Art Sculpture !
Before You Are Looking the Article,First Please Know Our  2 Important Points About Our Bruno Catalano Sculpture Replicas.
Points 1. All This Kind of Sculpture Can Be Custom Made from 60 cm to Your Requests.
Point 2. Any Details of The Sculpture are Adjustable !
To Adjust the Face You Want !
To Instead the Cloth You Like !
Even to Change the Bag You Are Using !
More You Want Know,like the Price,Designs,Process,and other Special Details,Please Fill the Blanks to Contact Us,We Will Give You Professional and Quick Reply !
Popular Designs
Tell me Which Designs You Are Interested,Remember Any Details Are Adjustable !
Or Which Design's Price You Want to Know,Please Let Me Know!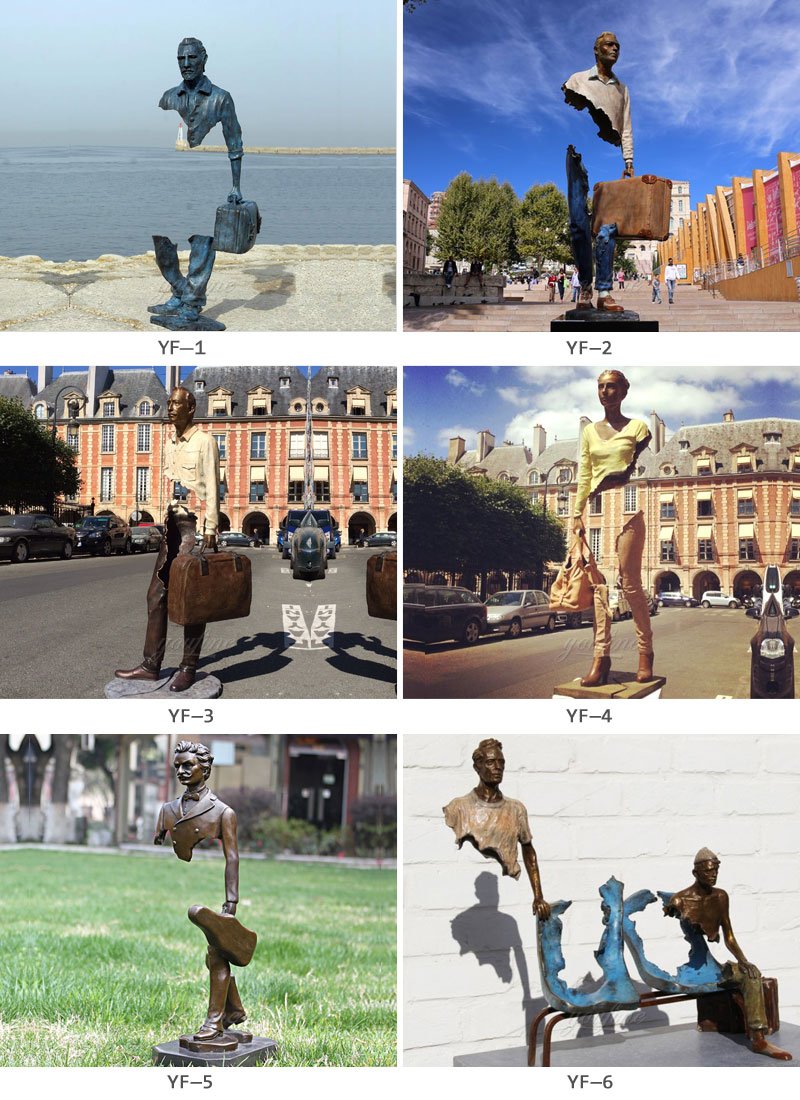 If You Have Any Question About Our Products or Requirement of Our Designs,Don't Have Any Hesitation ,Please Tell Us,We Will Be Grateful !