Introduction Of Bronze Horse Statue:
Such a bright and handsome outdoor horse sculpture, you would be very excited when you see it. This life-size metal horse sculpture is the best choice for park decoration for sale. Especially in Australia and other countries that like horse racing, we export a large number of bronze full-size horses of different styles every year. Moreover, our horse sculptures have been recognized and praised by customers. First of all, our artists have made the body of the horse sculptures very strong. You could clearly see that the muscles of the horse's body are very distinct. Of course, the most characteristic thing is that the horse's expression is so spiritual. There is no doubt that such a delicate horse sculpture could also be used as a home decoration.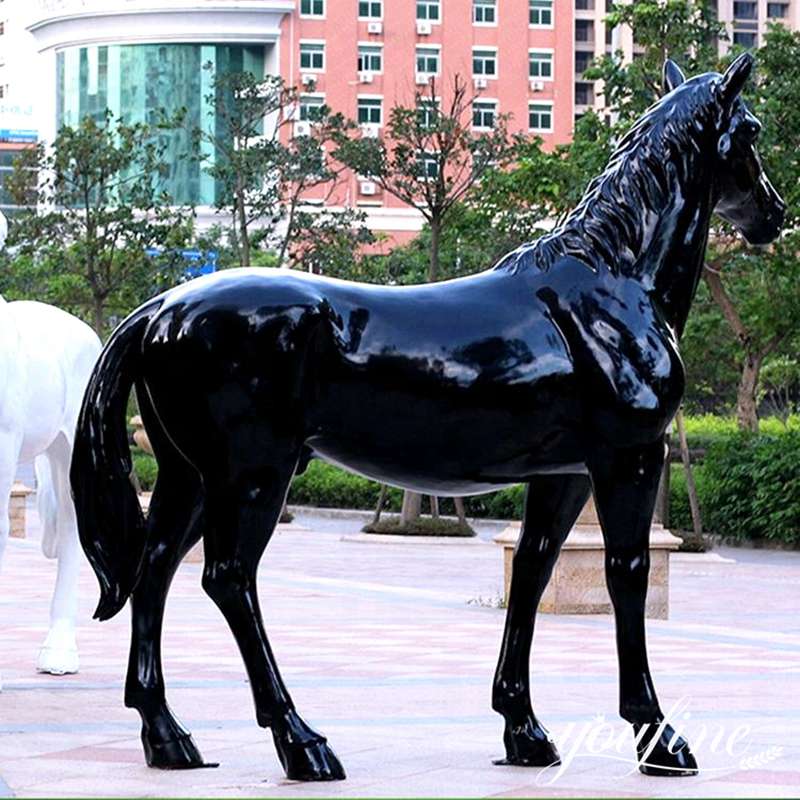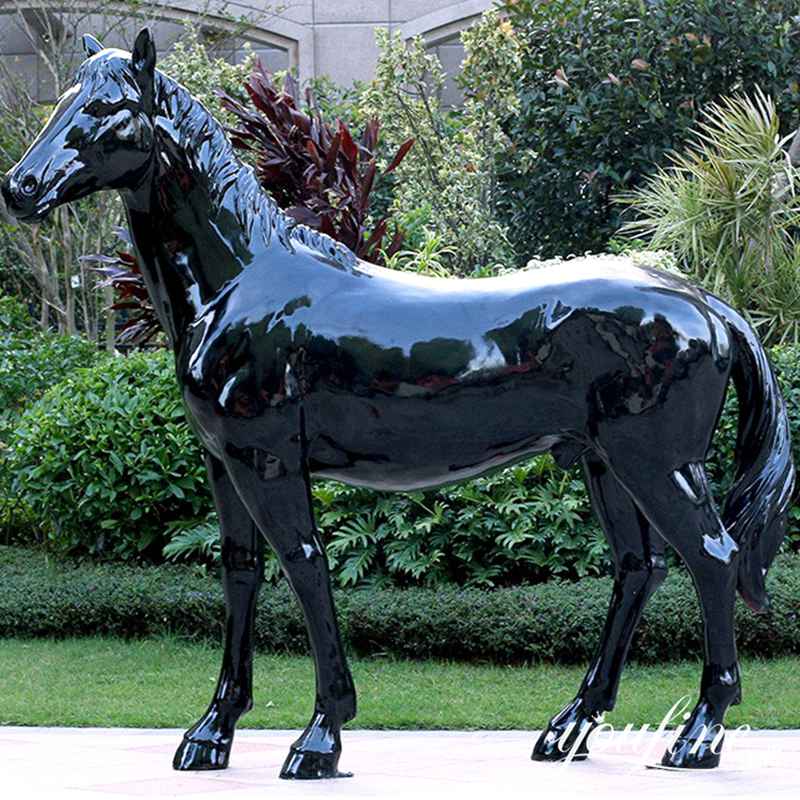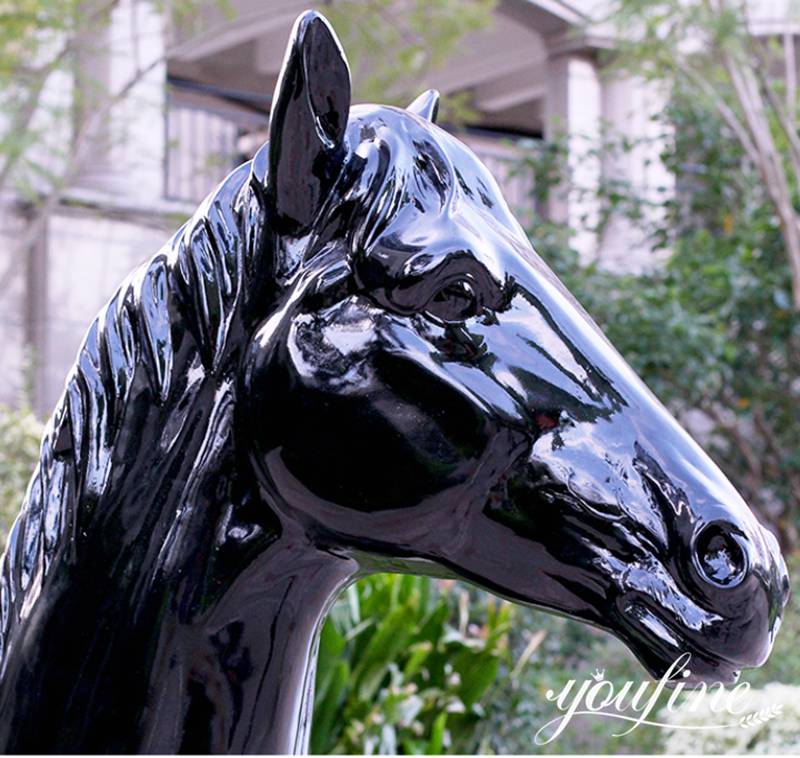 Traditional Lost Wax Method:
The artists at YouFine employ the traditional lost wax method. Therefore, our horse sculptures would have a longer lifespan and ornamental value. Of course, in this process, our artists chose the silica sol technique. This technique ensures that there are no white spots on the surface of the sculpture. Because, once the surface of the sculpture has spots, it would crack and be damaged. Well, there is no doubt that YouFine's sculpture prices are more competitive.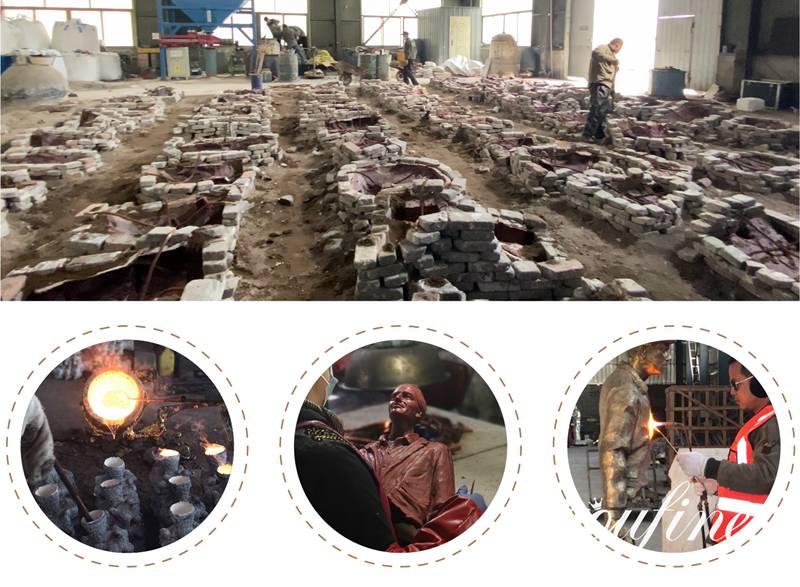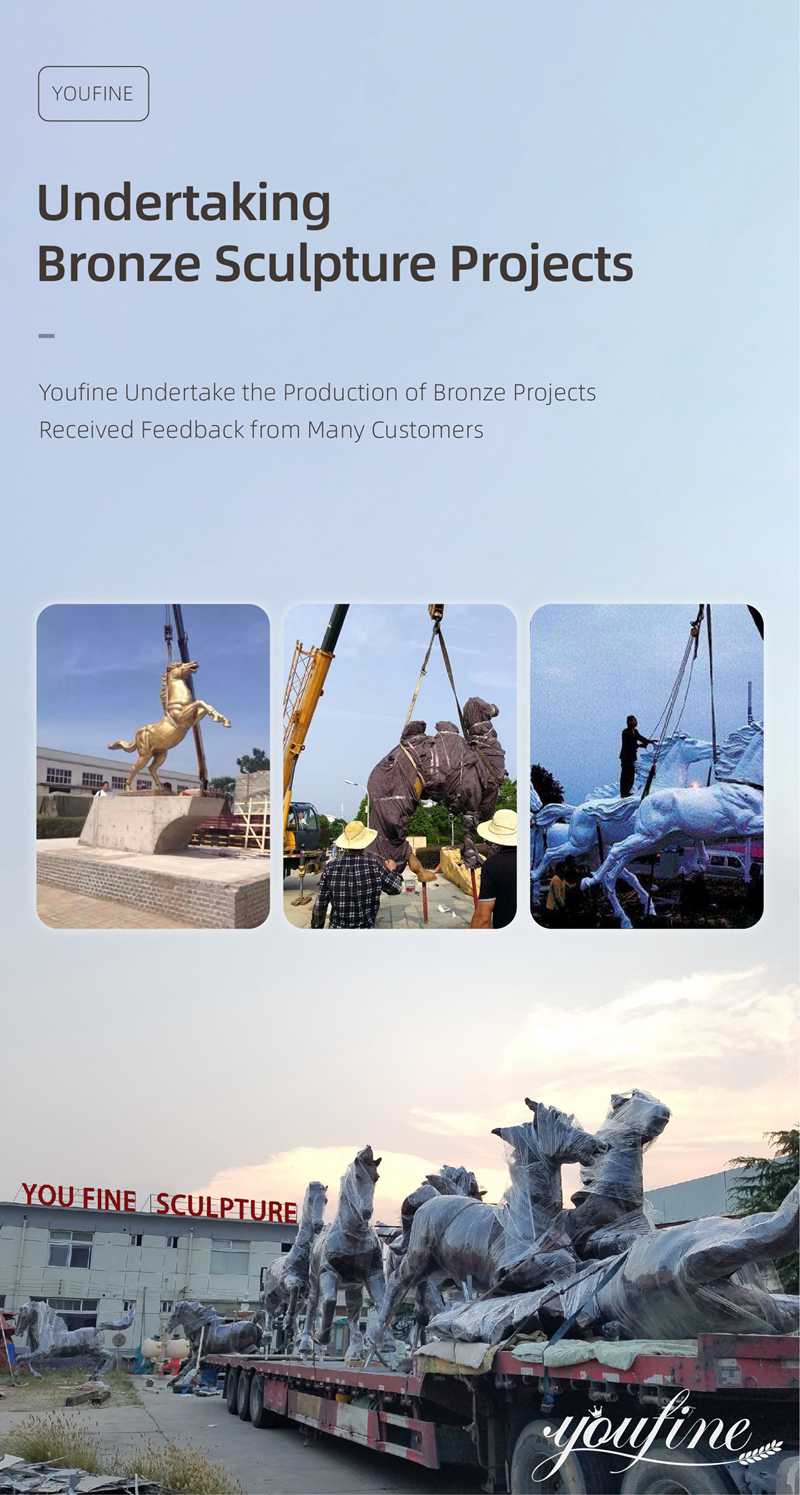 Beautiful Clay Model:
We are the most professional bronze horse export factory. So no matter what style of bronze horse sculpture you want. Our artists would sculpt a 1:1 scale clay model for you. Then, a refined clay model would ensure the final aesthetics of the sculpture. Therefore, our artist would definitely give you a perfect bronze horse sculpture. Of course, YouFine has many more existing clay models. Therefore, you would save a fee by choosing one of our existing clay models.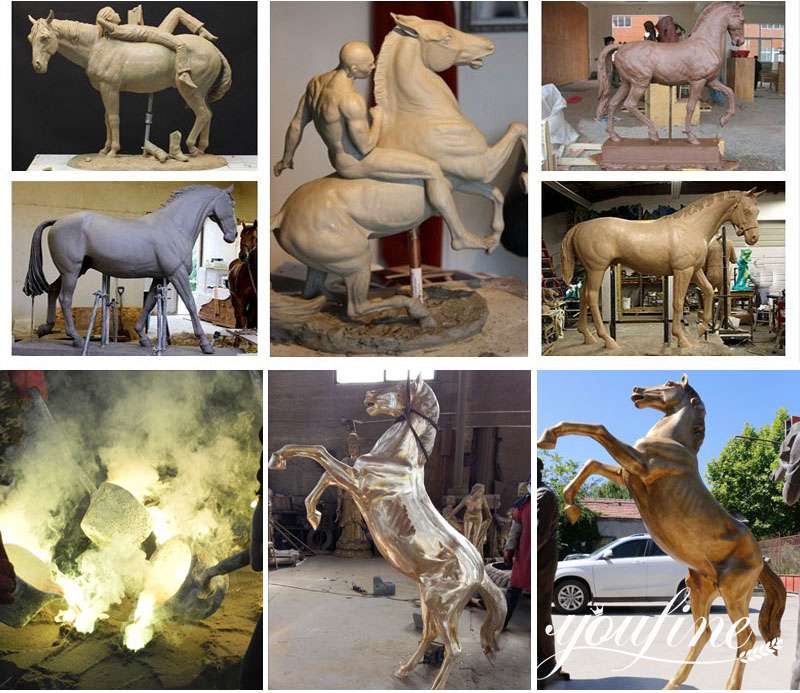 Sturdy Packaging:
Such a beautiful bronze horse sculpture, we choose the safest packaging. First of all, we have professional packing staff. First, we wrap the whole body of the sculpture in soft foam. Next, we secure the sculpture with a sturdy wooden half box. And, at the junction of the sculpture and the wooden crate, we would add foam. Then you end up with some delicate metal running horse sculptures.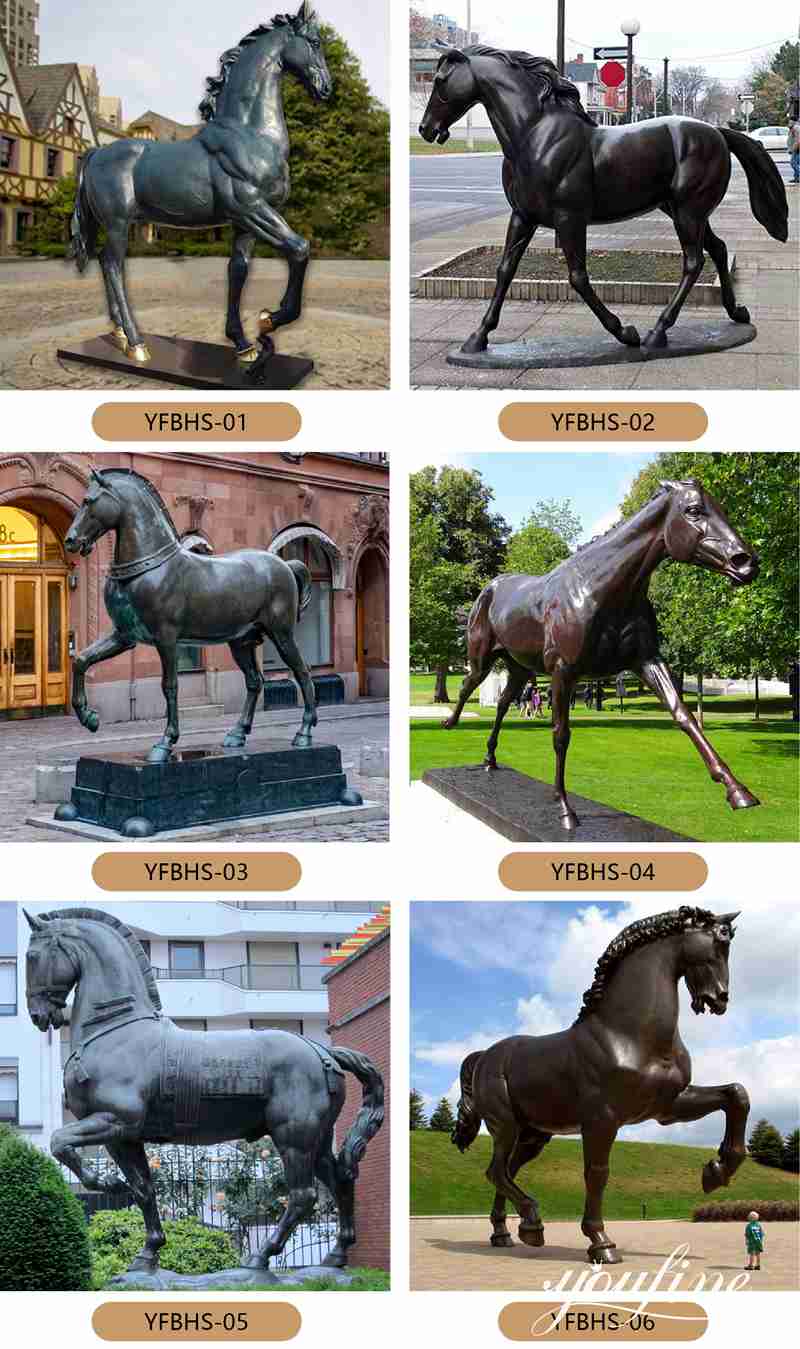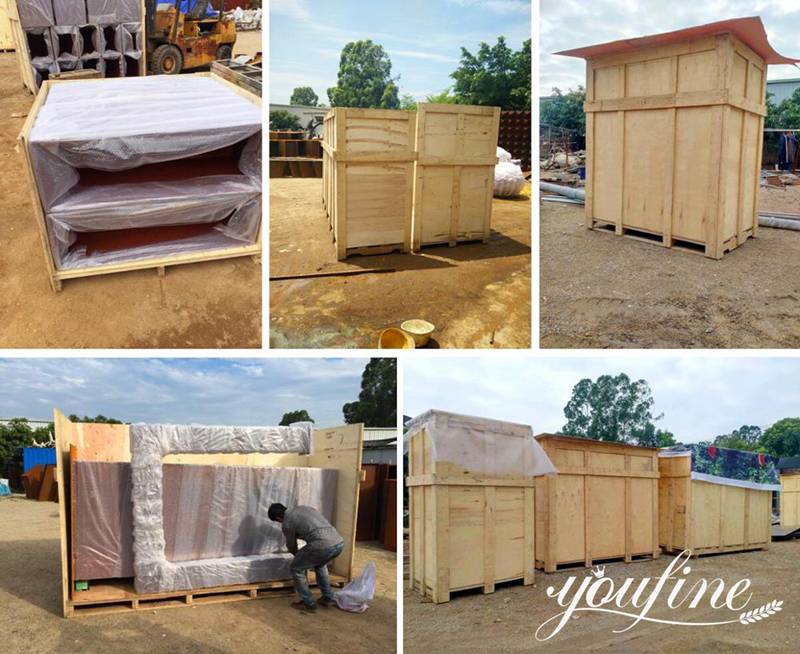 If you like this exquisite metal horse sculpture, please contact us today. YouFine would provide you with the most sincere service and the most favorable solution.