Life-Size Bronze Horse Statue Details:
Our life-size bronze horse statue is very handsome and attractive. This is a classic horse statue design, the statue depicts a walking horse with one of its hooves naturally raised and hanging in the air. The horse's body structure and details are very natural and coordinated. The sideburns on the horse's head are carved with great detail and lushness, as well as the horse's tail. Such a charming horse statue could place in any outdoor place.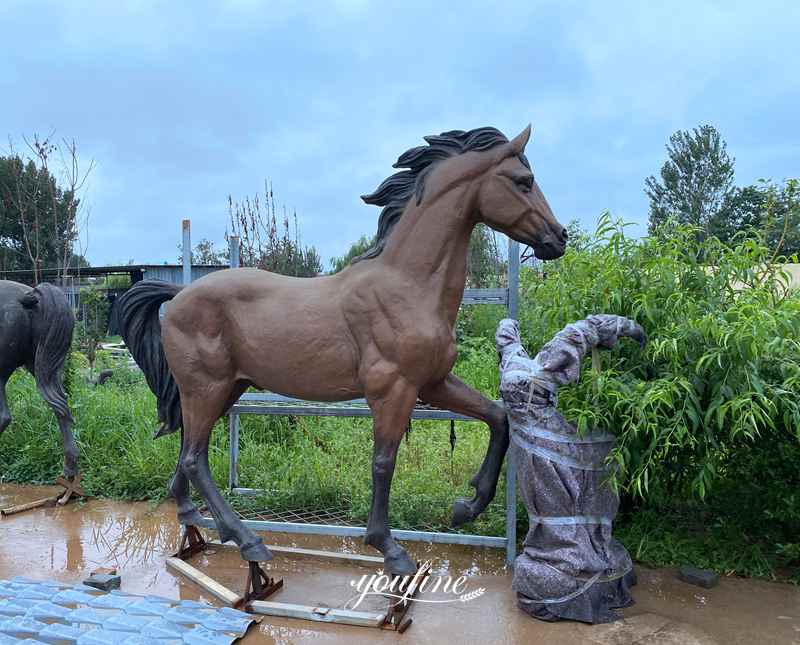 Application Places:
The horse has the meaning of success, which is very positive. Therefore, from ancient times to the present, horses have been very popular and loved by people. So people often place life-size bronze horse statues in their home gardens. Of course, horse statues are often seen in outdoor public places, such as gardens, squares, office buildings, hotels, and horse farms.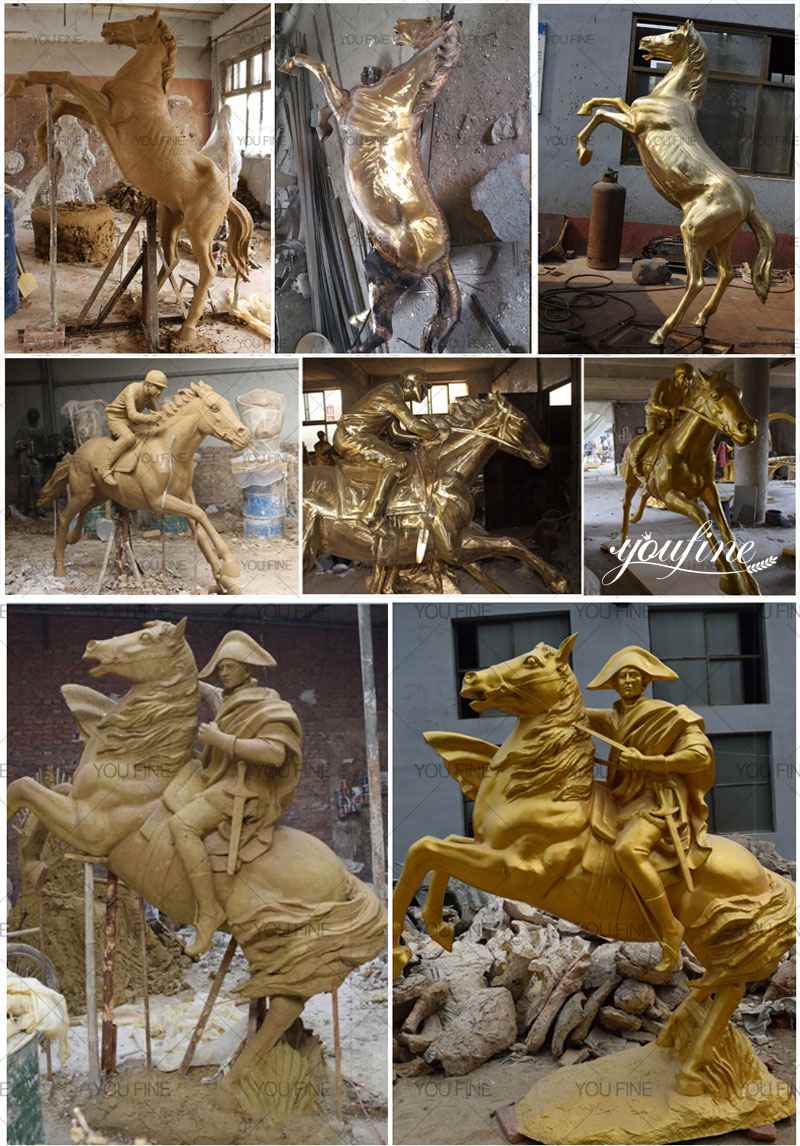 Professional Masters To Make:
Our life-size bronze horse statue would be cast using the traditional and ancient lost wax method. This is one of the best and most primitive ways to make bronze sculptures. Our factory has very professional masters. They have learned sculpture making since they were young, and their carving techniques are all passed down from their parents. With their many years of experience in sculpture making, they are able to master sculpture-making skills very proficiently. So our master could fully capture the details of the horse.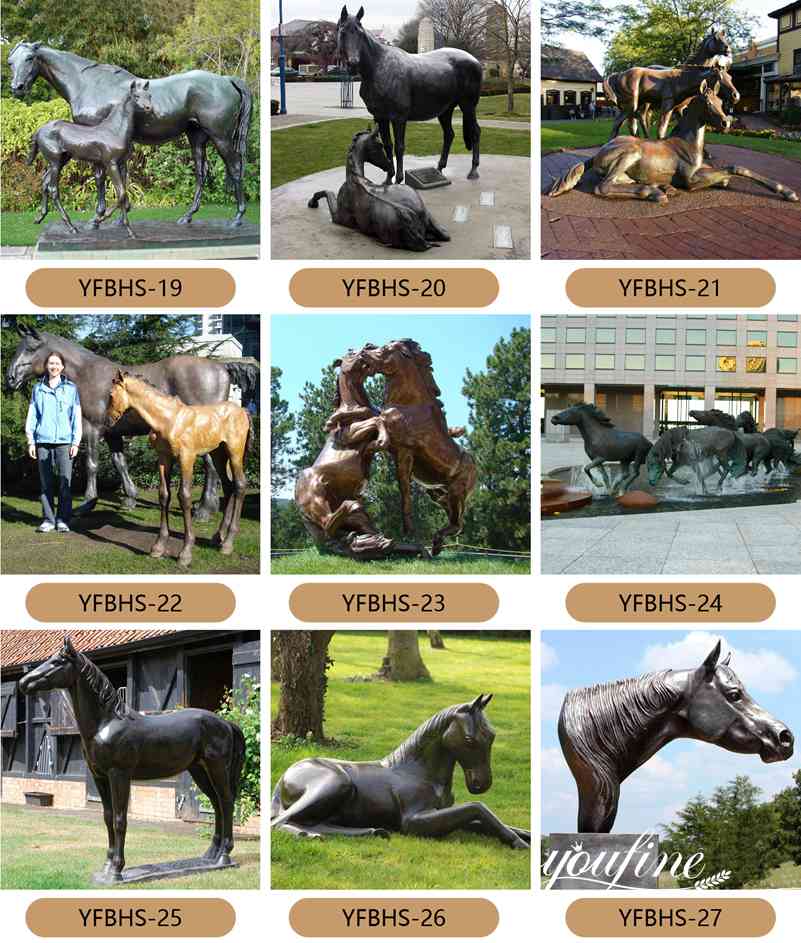 Use Chemical Coloring:
Coloring the bronze statue is the last step, and it is also a very important step. We would use the latest chemical coloring method to color the sculpture. YouFine has professional coloring masters who are very familiar with the chemical coloring process and could modulate various colors. The use of chemical coloring not only ensures that the color of the sculpture would last forever, but also that the color would become more natural over time.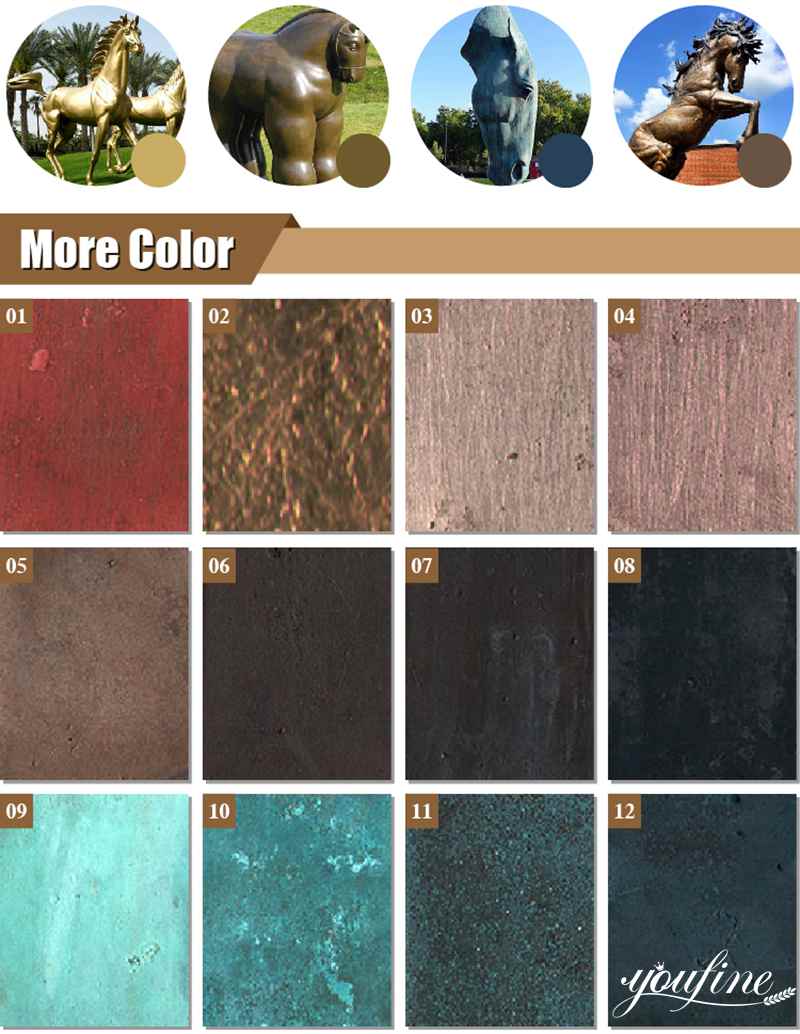 Focus on bronze statue casting for nearly 40, YouFIne would provide you with the highest quality bronze horse statues you want. Please feel free to contact us for detailed information.