Large Bronze Horse Statues Details:
This large bronze horse statue depicts an image of a very handsome and strong jumping horse. His strong body and developed muscles support his entire body. The entire large horse statue is very grand, must attract people's eye. Whether it is placed in the outdoor garden, square, the office building is still a very good choice.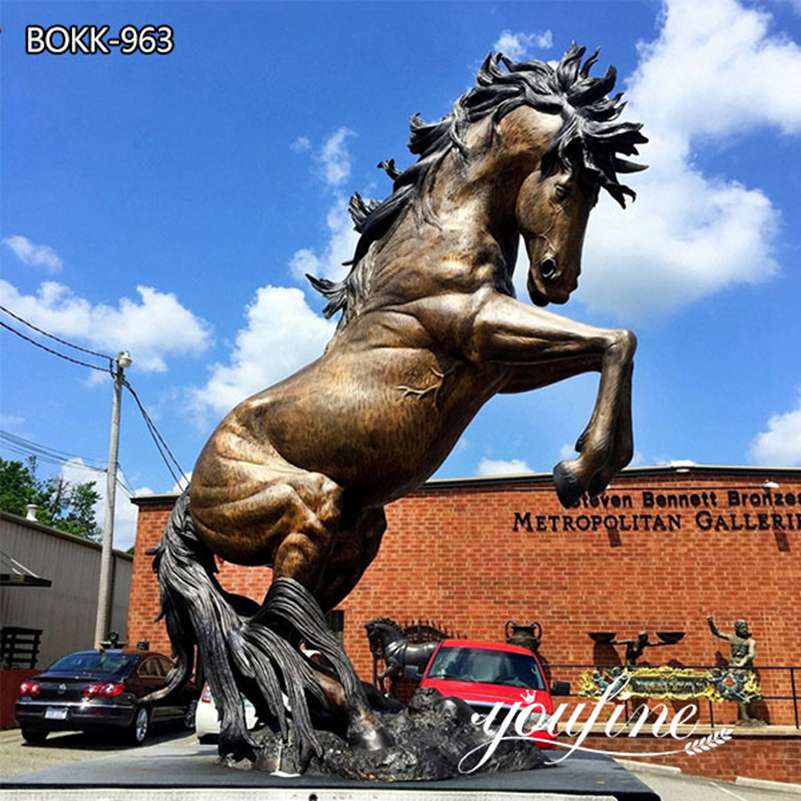 Professional Artist Production:
This large bronze horse statue will be made by our professional clay mold artists and carving artists. Our artists have very rich experience in animal engraving, engaged in bronze sculptures for more than 20 years. Therefore, they understand the body and structure of the horse very much. So the clay mold statues and the final bronze statue are sure to show the essence of the horse.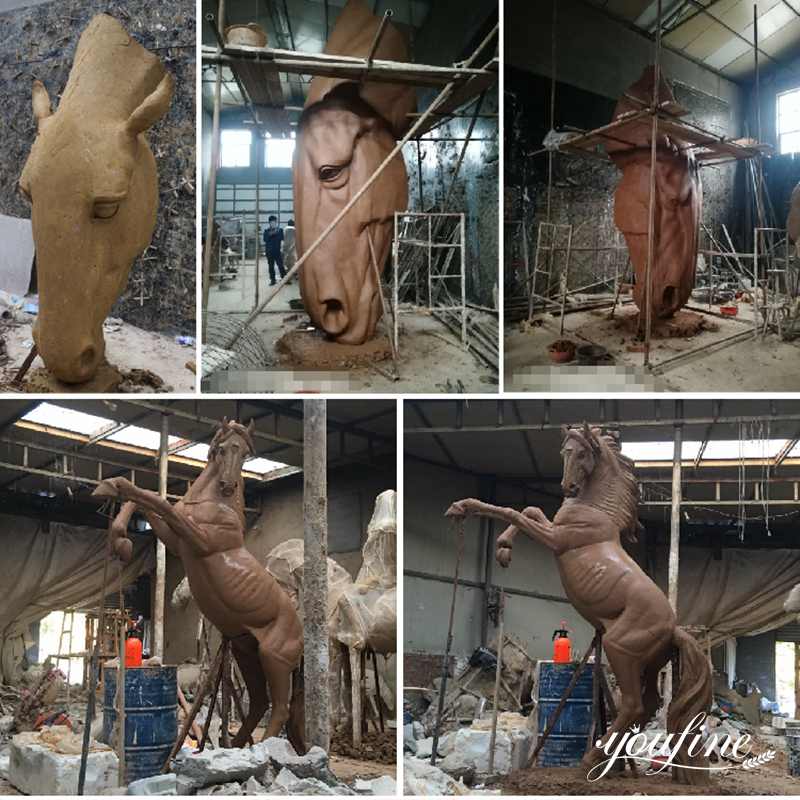 The History of the Horse Statue:
As early as the Yellow period, China has mastered the technology of cast bronze. Early animal sculptures have been developed. In ancient animal bronze carvings can be divided into two kinds, one is a mythological animal, and the other is a figurative animal. The horse statue is one of the animal statues. From ancient times, the horse sculpture is deeply loved by people around the world. The reason is that there is a good auspicious meaning from horse, including the symbol of success.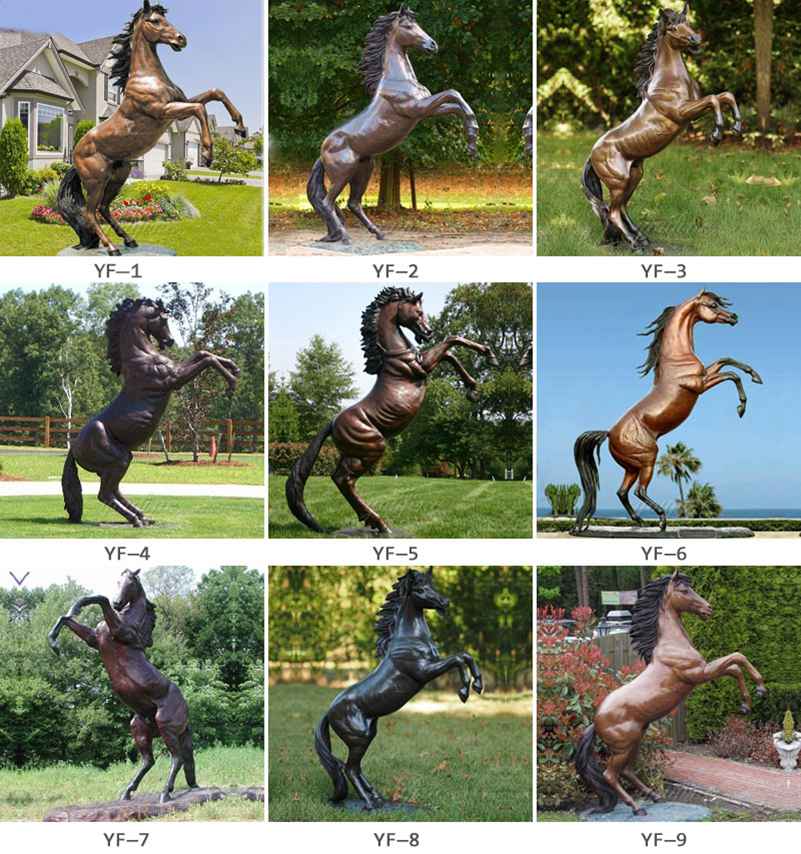 Various Bronze Horse Statues Design:
The horse is one of the most respected and people's favorite animals in nature. They are not only a good partner of human beings, but also the most important means of transportation in ancient people. In our beautiful gallery, you can see our range of exquisite horse statue designs. Such as vaulting horses, grazing horses, standing horses, Arabian horses, flying horses, and so on. You Fine also accept customize service. These vivid horse statues can use as good decorations in your outdoor garden or square.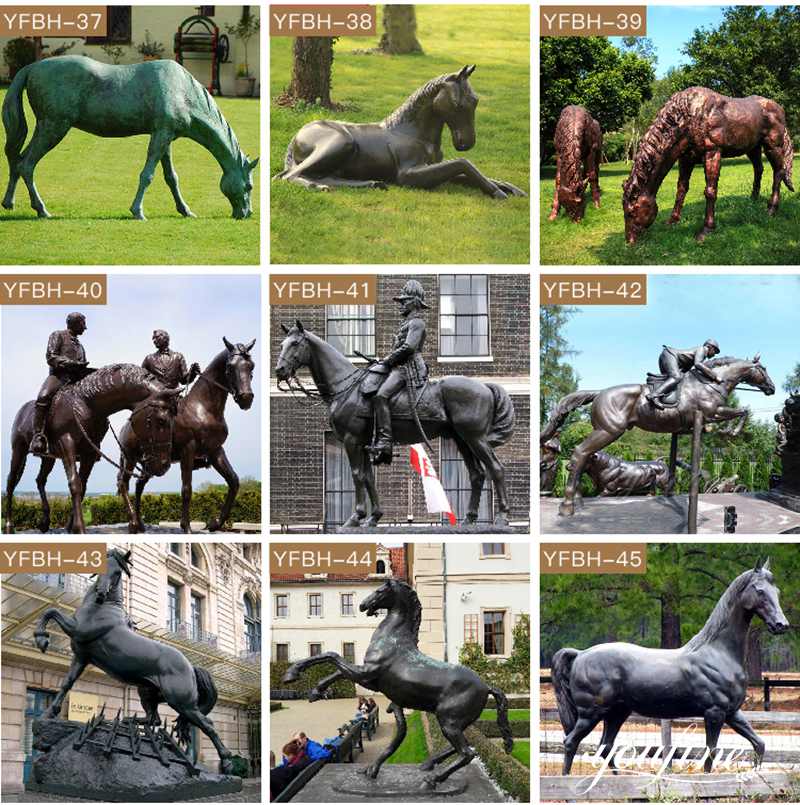 If you are a horse enthusiast or want to get a beautiful bronze horse statue to decorate your outdoor space. You Fine is your best choice, please feel free to contact You Fine to get the price and size information of the statue.