Details of bronze Pegasus sculpture:
These life-size bronze Pegasus sculptures are lifelike, with facial expressions revealing their spirituality and wildness. They fly in mid-air, their heads pointed forward, their mouths open as if making a hissing sound. Its ears and eyes are very vivid. The fur of the wings of this horse statue is clearly visible. YouFine artists use the lost wax casting method to create statues and preserve their small details. Our artists pay special attention to the details that make our sculptures more refined. Pegasus is one of the most famous fantasy creatures in Greek mythology. Our artists through their constant research. Therefore, mythological creatures can be cast more realistically and delicately.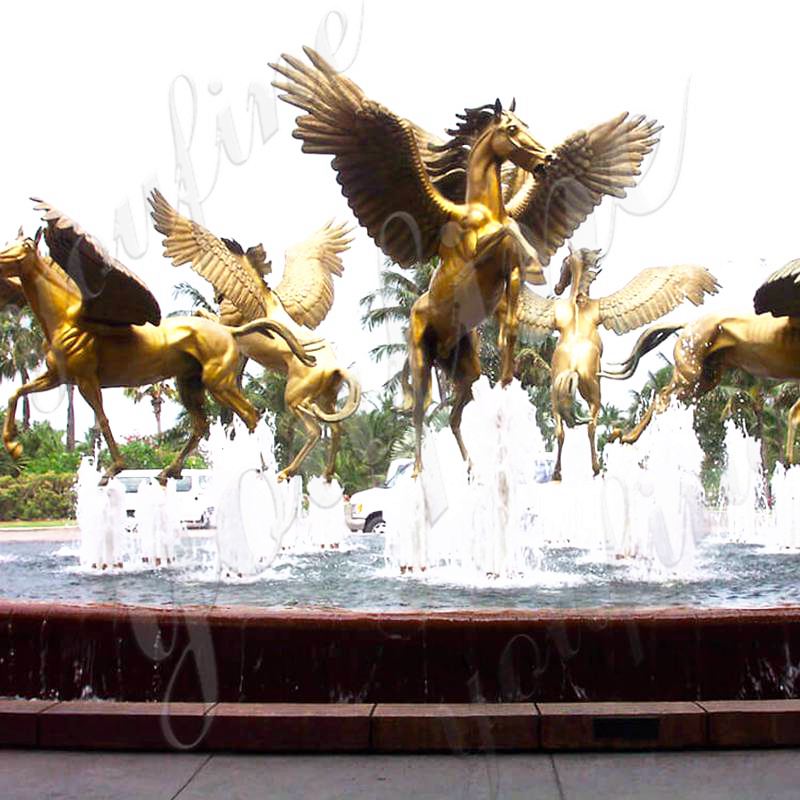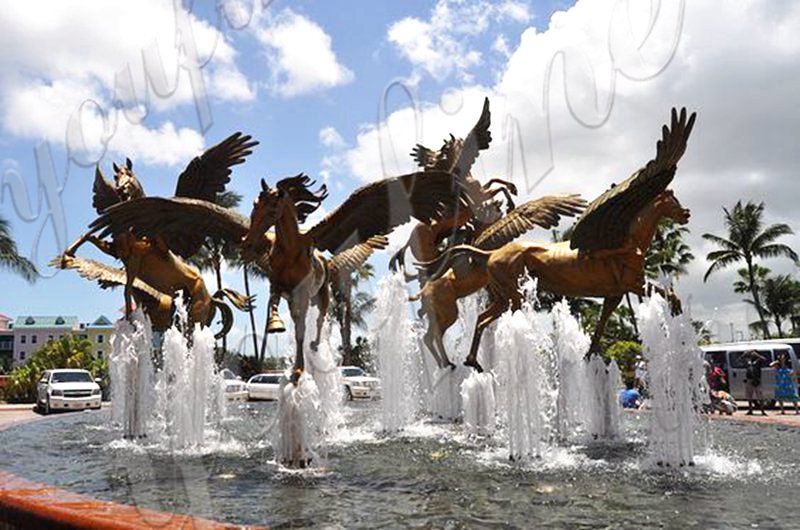 Professional Clay Model Making:
The clay model is the foundation of a great bronze sculpture. So it is important to make an appropriate clay model. YouFine factory owns the most experienced artists. They start to work with sculpture from a very young age and keep on learning. They are experienced in capturing the details of the bronze Pegasus sculpture. YouFine's artists could make a 1:1 clay model against the original one. They would repeatedly change the details of the clay to make it better. Before we confirm the clay model, we would send our clients a picture. Any ideas or requirements of our clients could be fulfilled by our artists.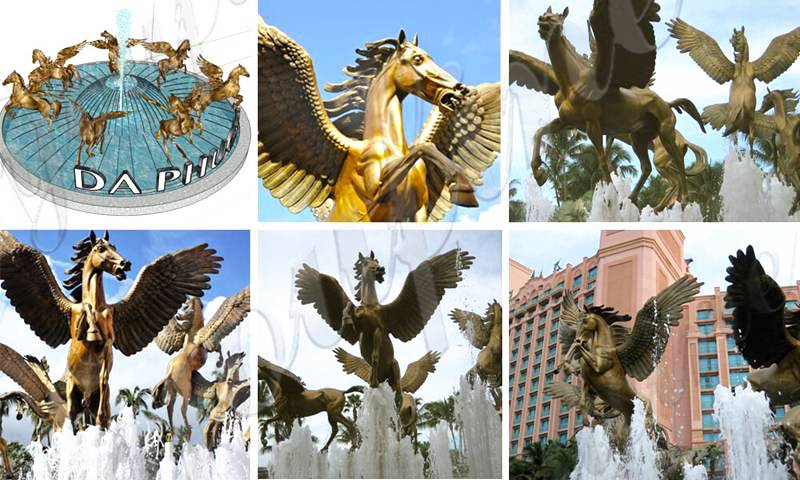 Unique Customer Service:
A horse is an indispensable part of horse lovers in life, so we provide unique customer service. We are very professional in customization, we could customize according to pictures or drawings and the description of the horse owner. Whether it is size, appearance, or details, it is not a problem for us. Our artists would restore the features through skilled carving. Then it would be cast in YouFine factory which could ensure high quality. A well-done cast bronze Pegasus statue could last for a lifetime no matter it is placed indoors or outdoors.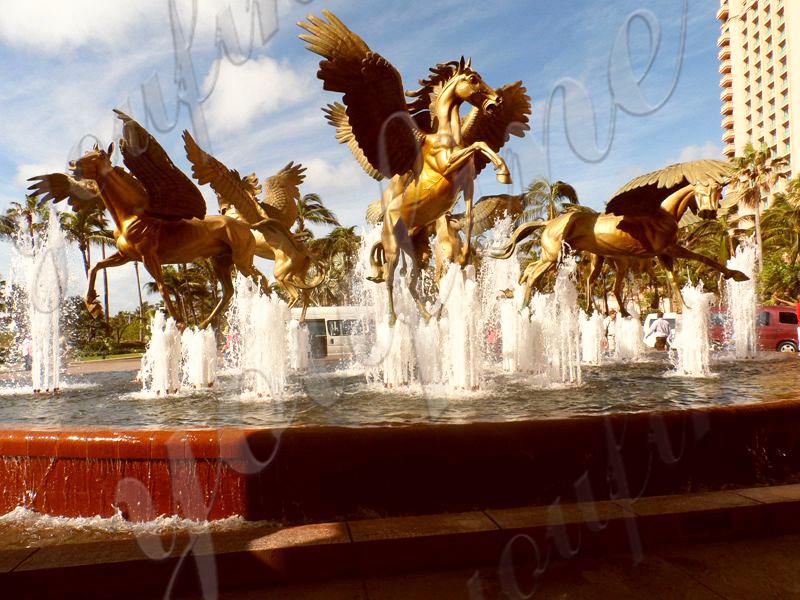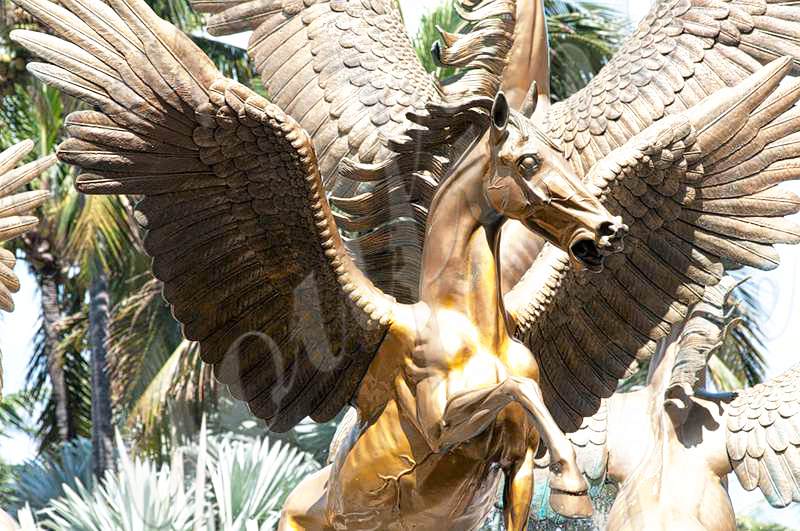 Safety Package and Shipment:
We do every step very cautiously. We package the sculpture carefully to avoid being destroyed. We use soft foam inside to wrap it and a strong wooden crate for outside protection. We support multiple shipping methods and could be designated according to the customer's requirements. To ensure the benefits of the customer, we buy full insurance for each horse sculpture fountain.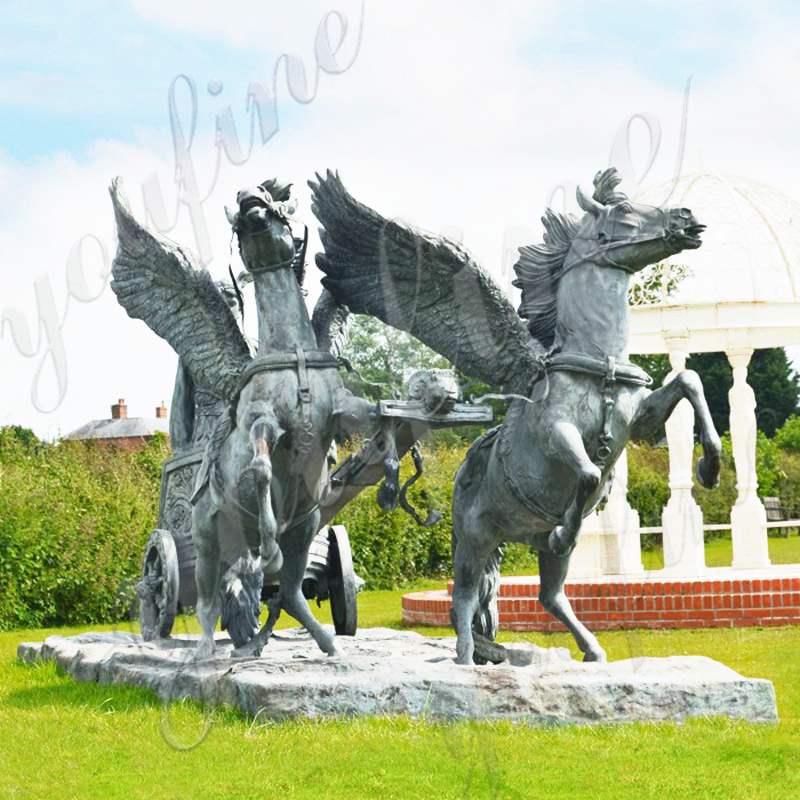 please feel free to contact us to inquire more about this bronze horse statue water fountain or customize service.