Bronze Horse Statue Introduction:
This bronze horse statue is small and cute and is a very beautiful image of an Arabian horse. YouFine's bronze casting master carved every detail of this sculpture to perfection. We could see its vivid expression, smooth muscle lines, and fluffy hair. Such a lifelike horse sculpture is suitable for outdoor decoration. If you put it on the lawn, it must be beautiful. You could use this sculpture to decorate your horse farms, gardens, parks, roadsides, and other places.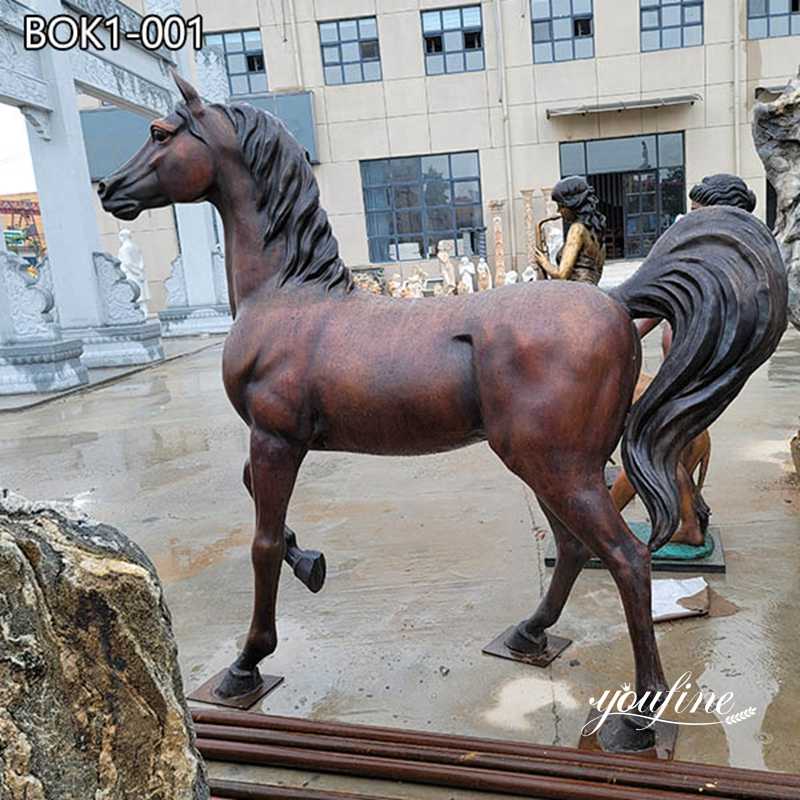 Traditional Casting Methods:
YouFine uses the traditional lost wax method to cast this bronze horse statue, so every detail of this sculpture could be processed very finely. In the casting process, we use advanced silica sol technology to replace the traditional ammonia water. Therefore, our bronze sculptures would not produce white spots. So we could guarantee that our sculptures could serve you for more than a hundred years. In order to ensure that every detail is not lost, we would repair the wax mold many times during the casting process to ensure the vividness of the details. Therefore, our sculptures could guarantee a 100% reduction.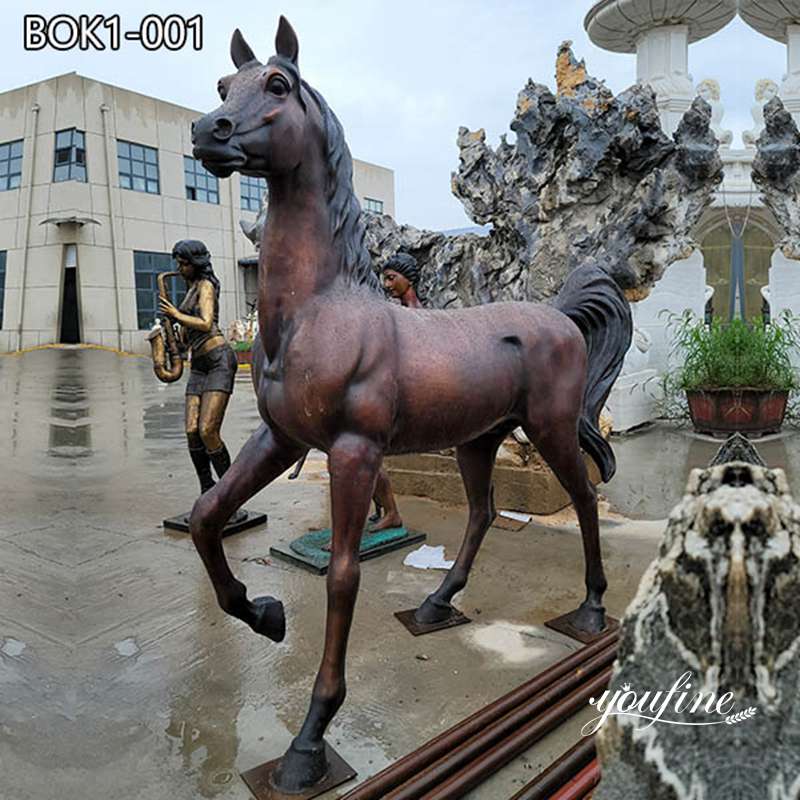 Diversified Options:
Whether you want to customize or directly choose an existing design, we could give you the perfect solution. We have a professional team of designers and have many years of experience. Therefore, we all have a very rich design inventory for you to choose from. In addition, our designers could design some flat drawings, 3D drawings, or CAD drawings for you free of charge according to your needs. Therefore, you could express your thoughts as you like.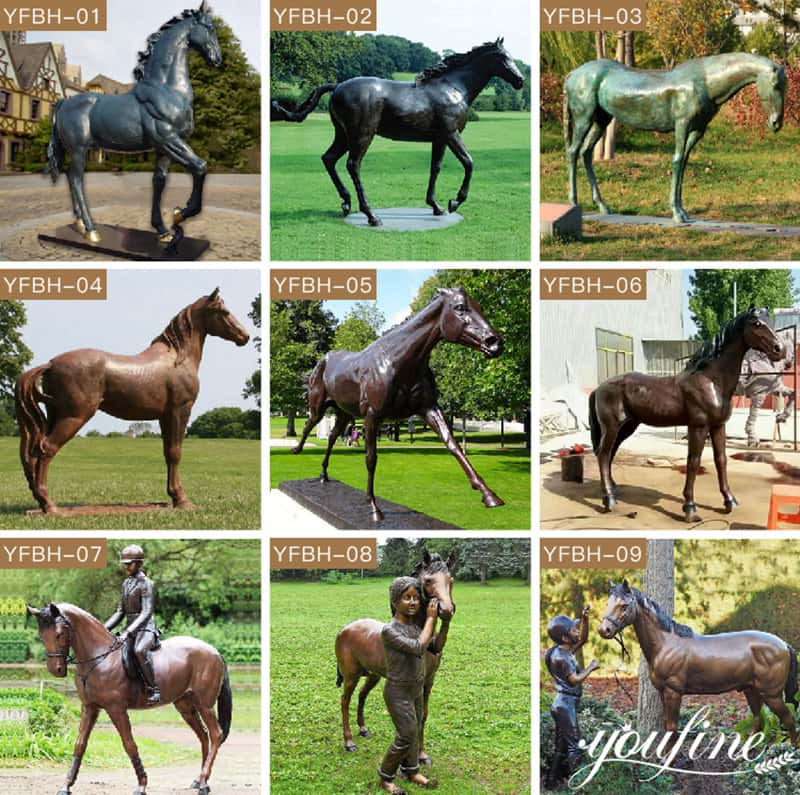 Professional Packaging Protects Your Sculptures:
As a professional sculpture factory, we also have many years of experience in sculpture export. Therefore, we have very rich experience in the packaging of sculptures and could package your sculptures most professionally. Our outer packaging is a very strong wooden box, and there are enough solid wooden blocks inside as a support for the sculpture to prevent the sculpture from shaking. In the inner packaging, we would carefully wrap every corner of the sculpture with a shockproof sponge and foam. So you could rest assured that your sculpture would be delivered to you intact.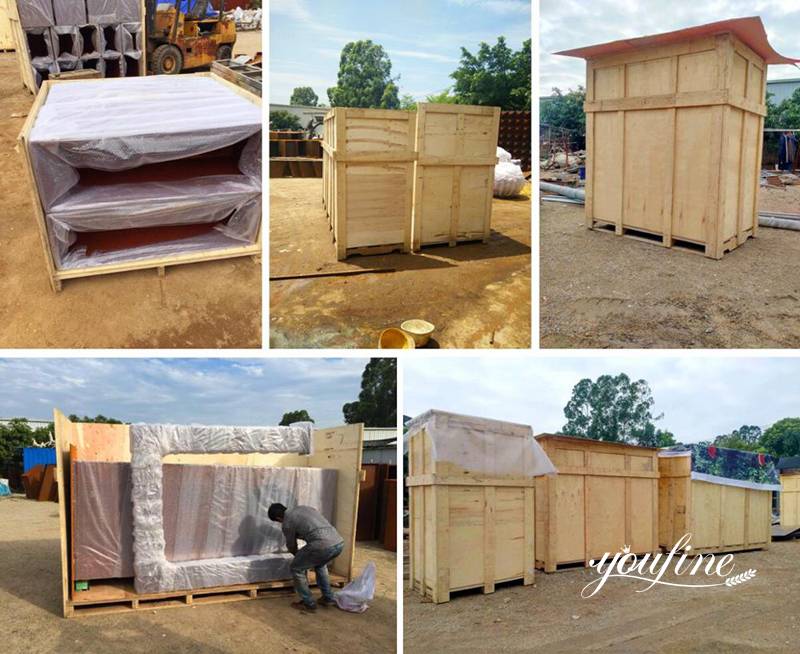 In addition, we would also purchase full insurance for your sculpture. This could protect your interests to the greatest extent. So, what are your hesitations? If you are interested in our bronze horse statue, please feel free to contact us.