Bronze Botero Sculptures Introduction:
We could clearly see that the shape of the fat horse sculpture is so exaggerated. Especially in this era of thinness as beauty, it is an alternative existence. Moreover, the overall shape of the fat horse sculpture is not completely in line with the body structure. For example, the legs of the horse are very long, so the overall shape of the horse with the fat and long legs is more interesting. Moreover, the horse's face is also very cartoony. YouFine believes that no matter where this Botero sculpture is placed, it would be loved by people.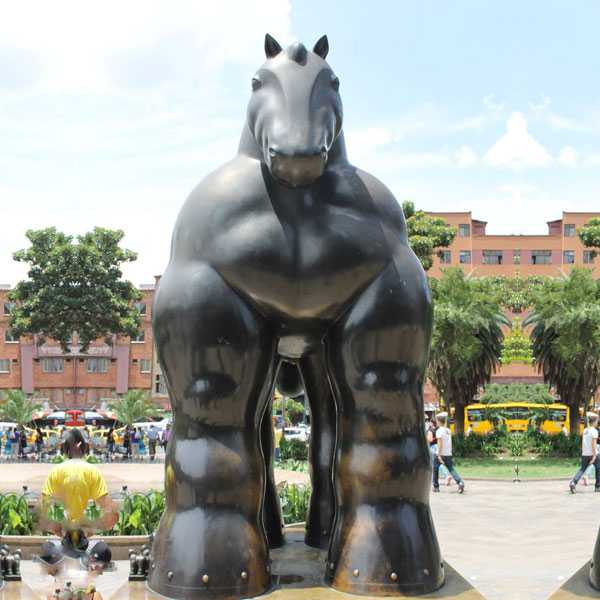 Using the Traditional Lost Wax Method:
YouFine cast bronze Botero horse sculptures using the traditional lost wax method. We all know that Chinese casting bronze sculpture has a history of 5,000 years. Well, the artists in our factory are the inheritors of the traditional lost wax method. There is no doubt that our artists have mastered all the essentials of lost wax casting through generations. Also, our artists have improved this method. In this process, our artist uses a silica sol technique. Therefore, there would be no white spots on the surface of our Fat Horse sculpture. Especially after using it for a long time, our sculptures would not deform and crack. Then YouFine's bronze horse sculpture has a very long service life, and our sculpture could also maintain its beauty for a long time.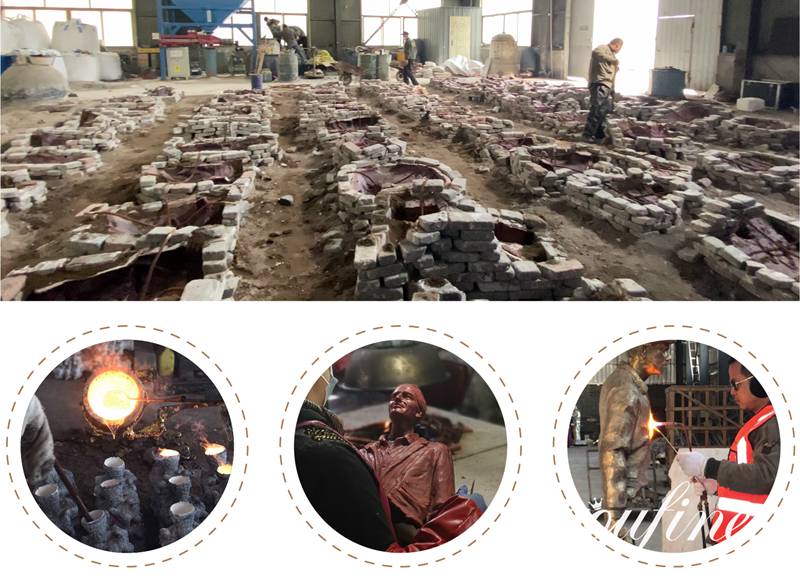 Have a Beautiful Clay Model:
YouFine has cast many large bronze horse sculptures for clients all over the world. Then we have no doubt that you would be able to cast an exquisite fat horse sculpture for you. And, we all know that a perfect bronze horse sculpture must have an exquisite clay model. Therefore, our clay model artist is the inheritor of horse sculpture. They have been carving clay models of horse sculptures since they were very young. Therefore, you could clearly see that our horse sculptures are extremely delicate and realistic. Of course, our factory also has a clay model with this fat horse sculpture. So you cast bronze horse sculptures in our factory. Our clay model would be free for you to use. This would save you thousands of dollars in clay model fees.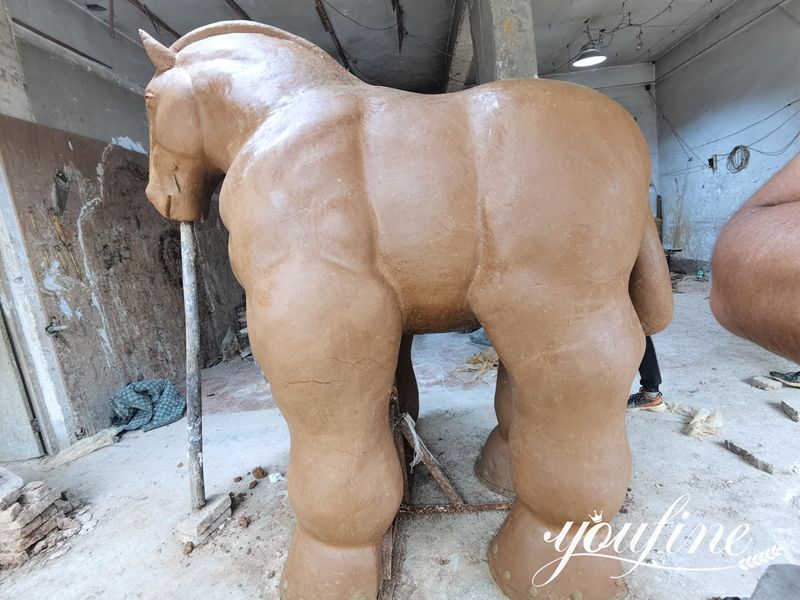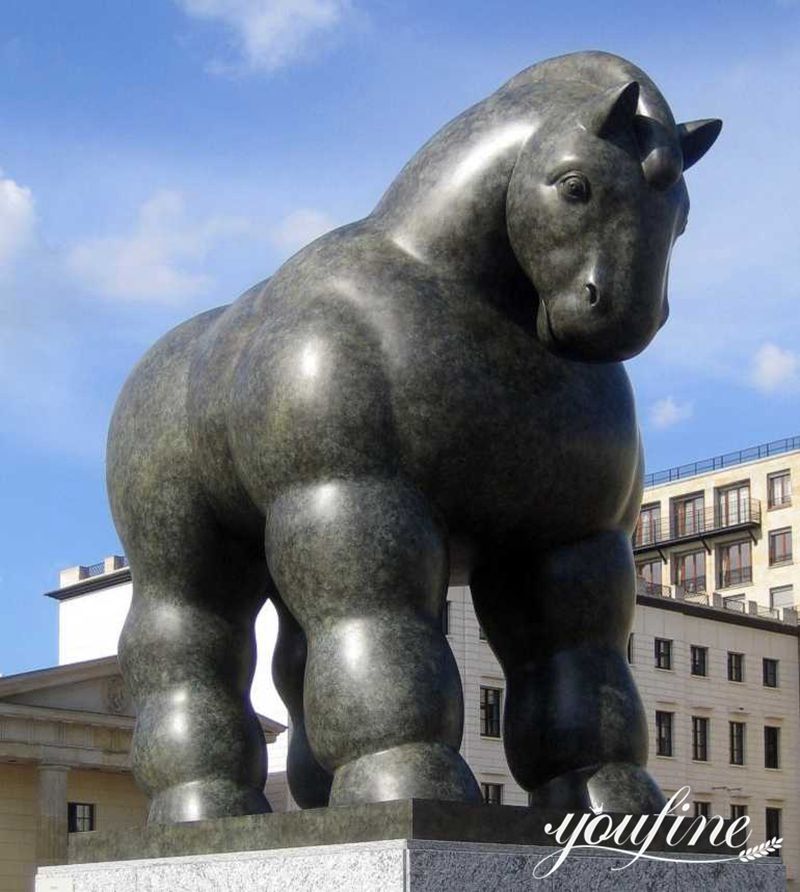 The Life of the Artist Bottero:
Bottero began experimenting with size proportionally in the 1950s. When he emigrated to New York in 1960, he developed his trademark style: the depiction of a round and rotten human or animal. In these works, Latin American folk art was quoted in a bold depiction of the use of flat, bright colors. He liked the sleek look of the painting and eliminated the appearance of brushstrokes and textures like the presidential family (presidential Families, 1967).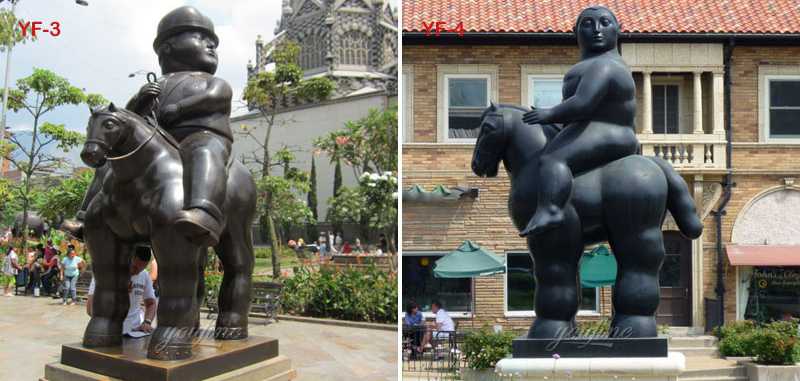 Botero was born in Medellin, Colombia in 1932. Located in the valley of the Andes Mountains, Medellin was a relatively small and isolated city at that time. His father, David, was a traveling salesman who died suddenly at the age of forty. His two brothers and his mother, who worked as a seamstress, left Mr. Botero. Botero also continued to paint, creating bullfight scenes throughout the 1980s and later finding inspiration in topical issues.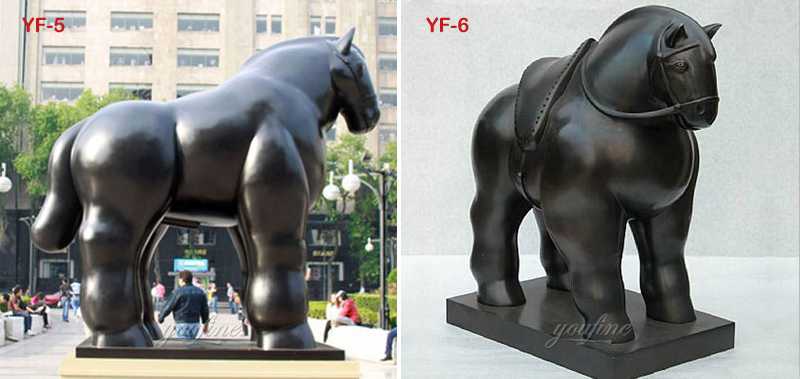 Someone comment on the Botero Statue:
I absolutely love Botero! I have to say that one of the highlights of my trip to Dubai was stumbling upon a Botero horse sculpture within the Downtown Dubai complex – it's placed at just the right spot so that you can easily include it in photos of the Burj Khalifa.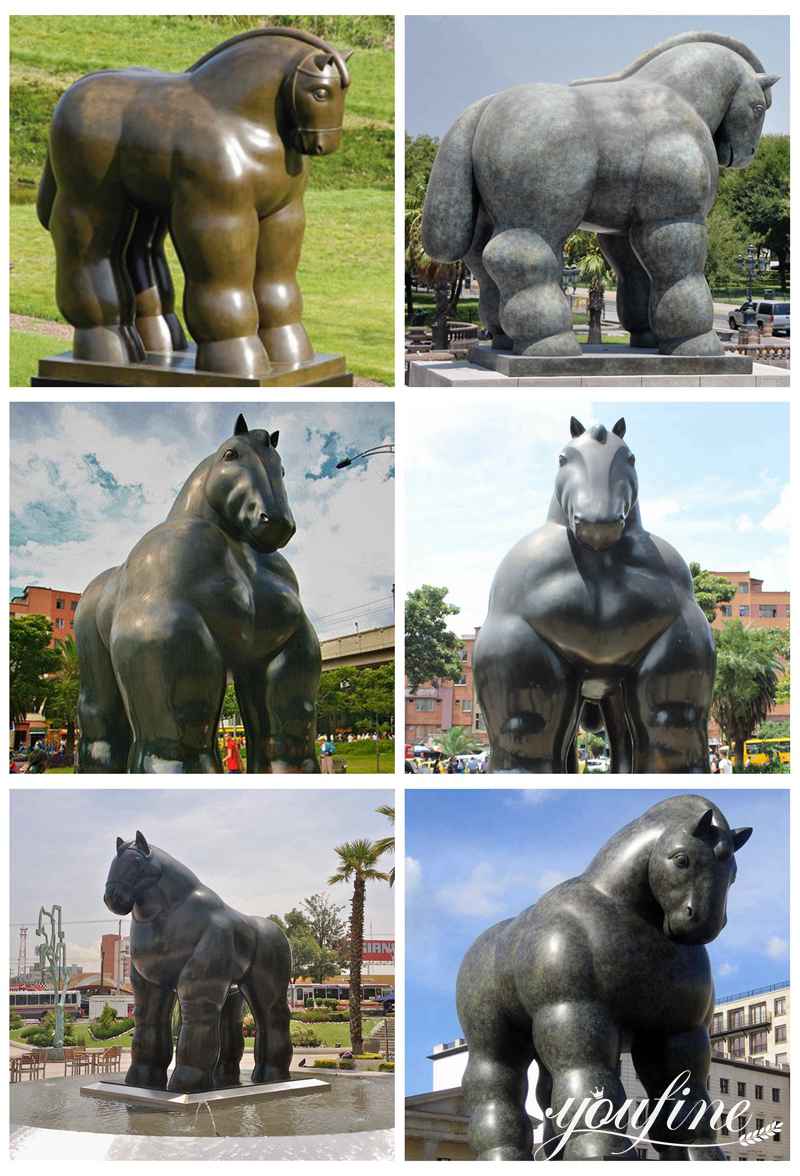 So if you have some requirements about Bronze Botero Horse Statue, please contact with YOU FINE ART SCULPTURE!