Antique Bronze Horse Statue Introduction:
This Antique Bronze Horse Statue is fascinating and beautiful, inspired by an antique sculpture in China. This original sculpture is a bronze of the Eastern Han Dynasty, a national treasure-level cultural relic of China. It was unearthed in the Leitai Han Tomb in Wuwei City, Gansu Province in October 1969. It is now in the Gansu Provincial Museum and is the treasure of the Gansu Provincial Museum. This sculpture is often called "Bronze Galloping Horse" or "Horse Stepping on a Flying Swallow". This sculpture shows a kind of courage and lofty ambition, and it looks very shocking.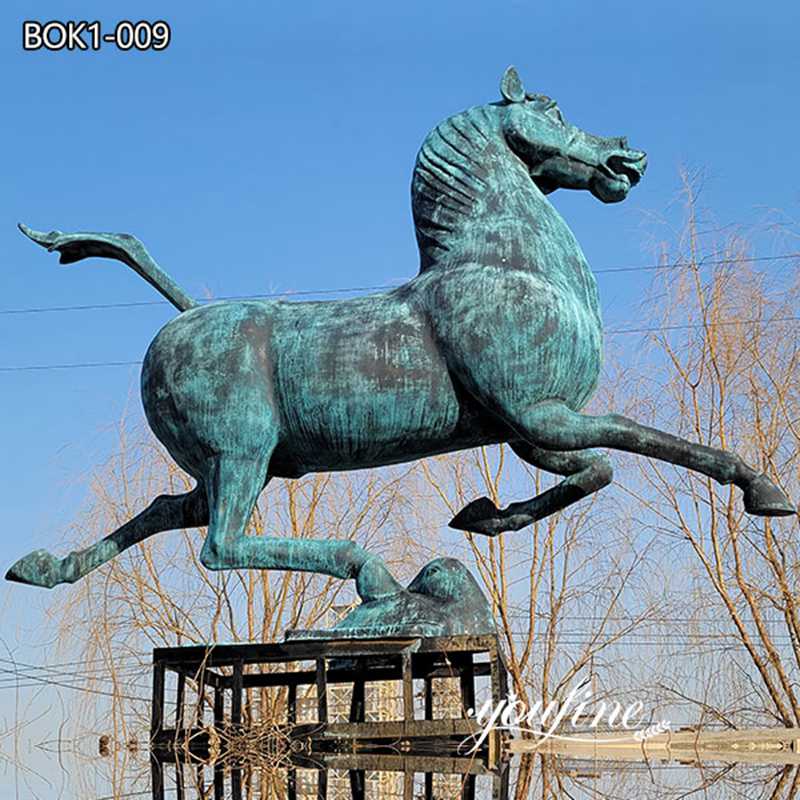 The modeling method of this Antique Bronze Horse Statue follows the image of a running horse that prevailed during the Eastern Han Dynasty in China. In addition, the producer used the artistic technique of combining realism and romanticism to combine the running horse and the flying bird with great ingenuity, boldly letting the right hind hoof of the horse step on a flying bird in the sky. Set off the horse's swiftness, making a static bronze horse come to life in front of the world. Moreover, the focus of this sculpture's whole body is focused on one foot beyond the bird, accurately mastering the balance principle of mechanics, and possessing an excellent level of craftsmanship.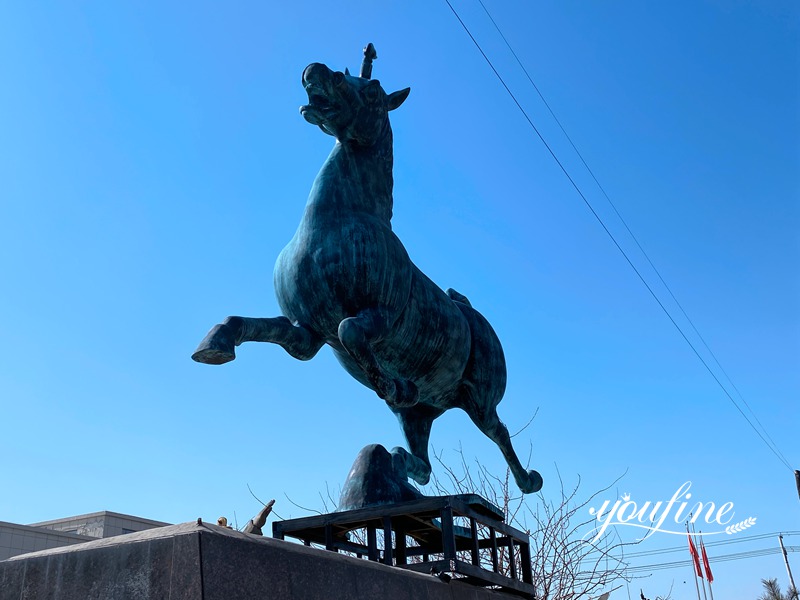 Principle of Balance:
Although this Antique Bronze Horse Statue looks simple, its production is not a very easy task. Specifically, it is necessary to ensure that the bird-shaped base is flat and has a large contact area with the ground during production. In addition, the bird's head, wings, and tail are stretched out, acting as a tripod to increase stability. Only in this way could the horse's center of gravity be kept stable by stepping on Feiyan's back. YouFine's artists have devoted themselves to studying this sculpture and could master the balance principle of this horse very well.
Why Choose YouFine:
As a professional bronze production factory, YouFine has been engaged in sculpture production for 38 years. Therefore, we have rich experience in sculpture production, and the production of Tsushima sculpture is very professional. So we could provide you with a large number of designs for you to choose from. At the same time, we also have customized services, which could customize sculptures for you according to your needs. At the same time, we are factory direct sales, we could give the most suitable quotation so that you could get the most cost-effective sculpture.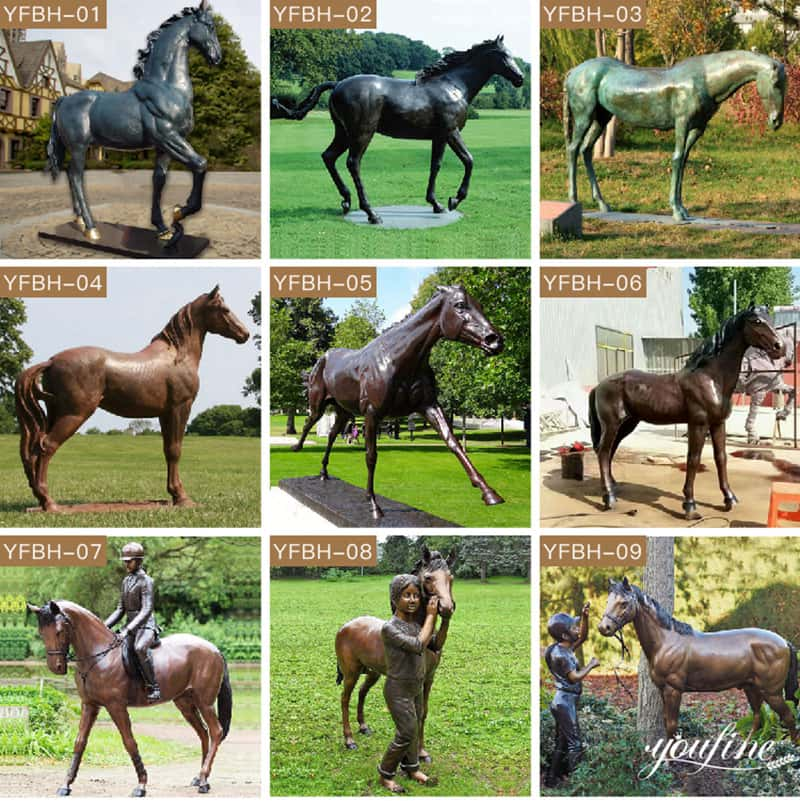 Moreover, we would also purchase full insurance for your sculptures to protect your interests to the greatest extent. Therefore, if you are interested in our sculptures, please contact us as soon as possible.