Horse Garden Decor Introduction:
This Horse Garden Decor has a beautiful white color like a dream. Under the sunlight, it is delicate and vivid, showing the unique charm. The shape of the head and front hooves is like a horse stepping out of the void, bringing hope and brilliance to people. Such a handsome white horse statue is very attractive. Every detail of it exudes charm. You could decorate it outdoors or indoors, it would be very attractive. Especially if you decorate this bronze horse head statue in your outdoor garden, it would surely make many people shine.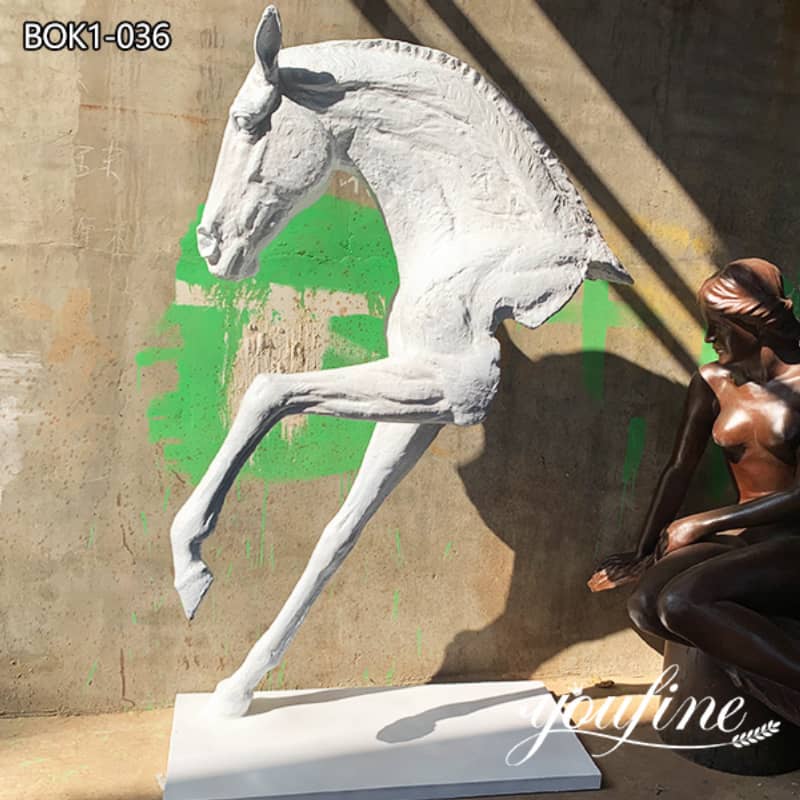 The first step in casting this Horse Garden Decor is to make a clay model. This clay model would become the basis of the bronze sculpture and could determine the subsequent details. We have professional clay model works and top artists. Therefore, the fidelity of the model could be guaranteed. Moreover, there is another good news. This beautiful bronze horse head statue has a ready-made model. In order to give back to our customers, YouFine would reduce the model fee for you. Therefore, you would not only save a sum of money but also reduce the waiting time for your bronze horse sculpture.
Coloring Method:
The color of this Horse Garden Decor is exquisite white, so it is easy to stand out in an outdoor environment. Against the backdrop of the blue, green, and brown natural environment, such a white horse head statue looks very pure and attractive. This white is the way to spray paint. In addition, there are many ways to paint bronze sculptures for you to choose from. The most popular among customers is the chemically colored bronze. This color is mysterious and charming and would never fade.
More Designs:
YouFine is a top manufacturer in the bronze casting industry. We have decades of accumulation and history. Therefore, we could provide you with the most choices and the highest quality sculptures. We have hundreds of bronze horse sculpture designs. In addition, our professional designer team could also design some floor plans, 3D drawings, or CAD drawings for you free of charge according to your needs. Therefore, you have many choices in YouFine.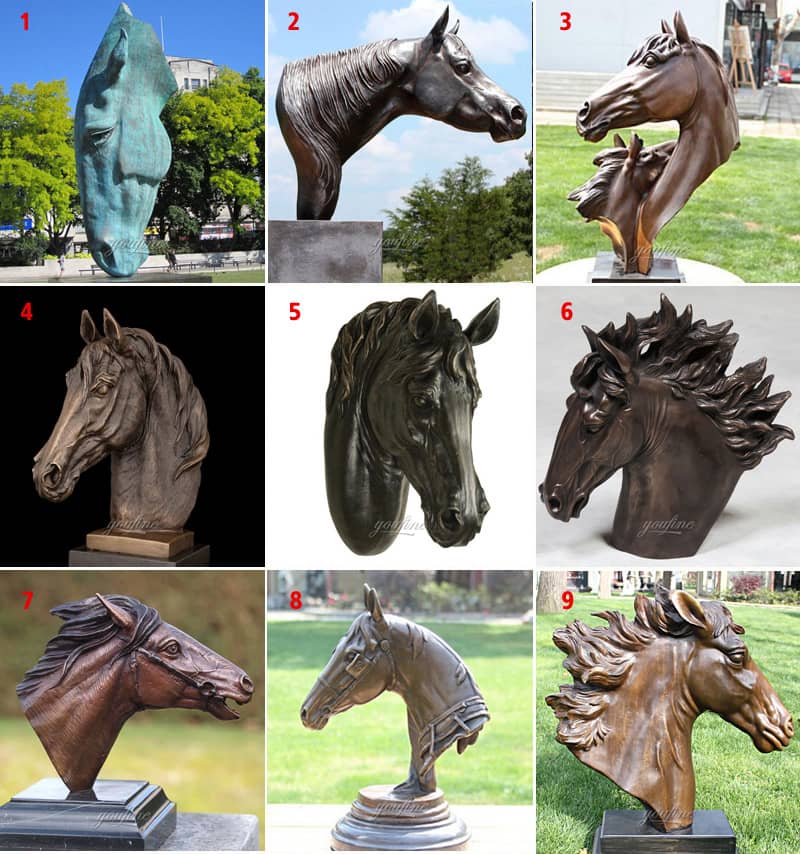 Since its establishment, YouFine has only insisted on making high-quality artworks. If you have extremely high requirements for quality, YouFine would be your best choice. Moreover, we are factory direct sales with the best prices. Therefore, if you are interested in our bronze horse head statue, please contact us for a discount.